Tugane Ishuri Project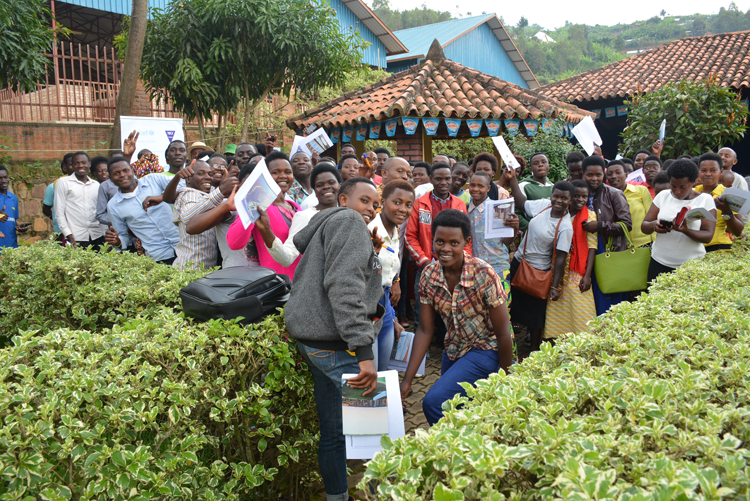 YWCA Rwanda in partnership with UNICEF since September 2018 has been implementing Youth Volunteer Initiative to reduce School Dropouts (Tugane ishuri) in 13 sectors of Ngororero district. The initiative is mainly focusing on reduction of schools dropouts using youth volunteering approach.
Tugane ishuri project objectives is to create a cadre of youth volunteers with a spirit of volunteers, support youth to acquire entrepreneurship and employability skills through technical vocation training school(TVET) and support student re-enrolment that has drop out of school by youth volunteers work.
The following are key program achievements :
• Launch the project to local leaders ;
• Conduct training of 160 volunteers, 13 executive secretaries and 13 sector education officers ,
• Conduct 6 monitoring and evaluation of schools and student who come back to school ;
• 1,360 students have been re-enrolled to their respective schools in Ngororero.