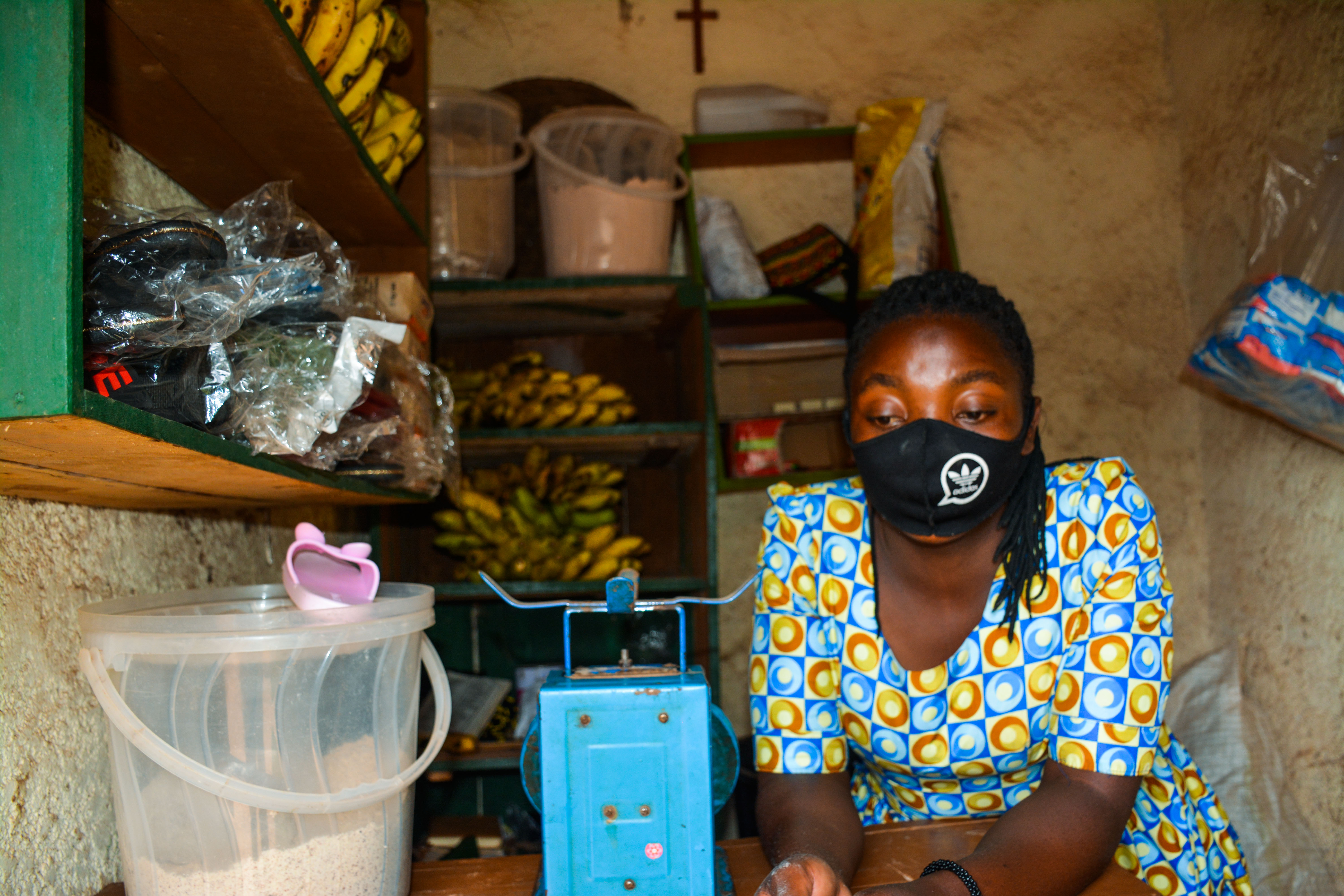 USAID ACHIEVE project transforms Henriette's life
NYIRABAHIRE HENRIETTE is a 24 year old young woman who resides in Kigarama Sector, Nyarurama Cell in Kicukiro District. She is among the beneficiaries of the USAID ACHIEVE DREAMS project that is implemented by YWCA in Kicukiro. She was selected for the program because she met the selection criteria that included being a teen mother. She is an orphan and dropped out of school when she became pregnant in senior two.
"When I dropped out of school, life was very difficult for me. I would wash clothes for other people and earn as little as 15,000 RWF per month that I used to buy food, pay rent and take care of my child," She said.
When she enrolled for the program, her group was taught reproductive health, life skills, financial education and they formed a savings group called INSHUTI. She received a grant of 65,000 RWF to support her in starting an income generating business. She started a paper business where she buys papers at a cost of 800RWF per kilogram and makes envelopes that she sells at a profit. Today she earns 40,000RWF per month and has a capital of 200,000RWF.
HENRIETTE says she can now feed her child a balanced diet that includes milk and fruits from the paper business. She is also able to breastfeed her child on time because the work she does does not take a lot of time.
She says she dreams of expanding her business through savings in the group and in the bank where she has opened an account. She is also grateful to the DREAMS program for the training on reproductive health which has helped her to make informed decisions in her life and to avoid unplanned pregnancies and HIV infection.