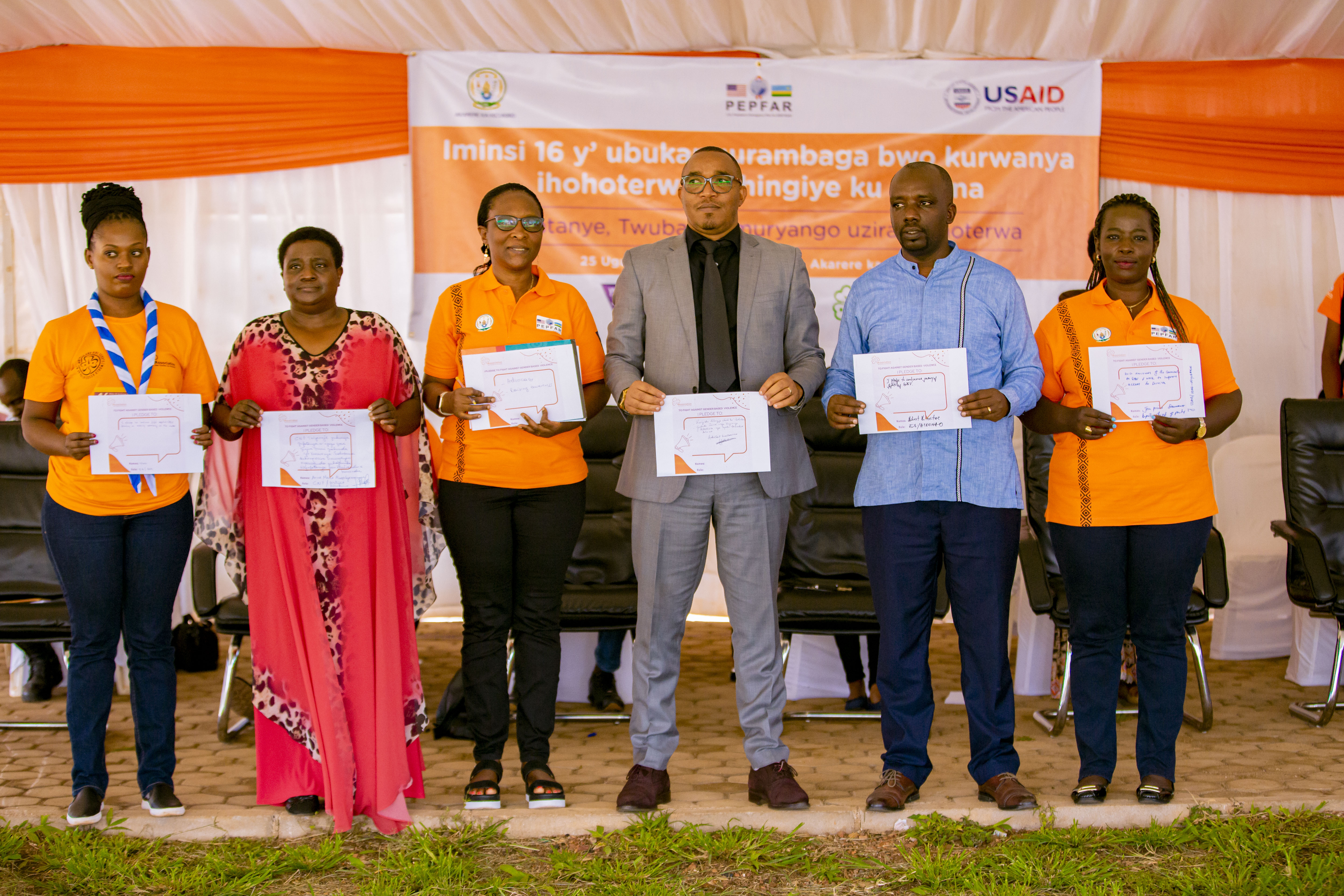 Launch of the 16 Days of Activism against Gender-Based Violence in KICUKIRO
From 25th November to 10th December 2022, Rwanda joins the rest of the World in the 16 Days of Activism Against Gender-based Violence campaign. This campaign aiming to raise awareness on fighting GBV takes place every year from 25th November as the world observes the International Day for the Elimination of Violence against Women and Girls, and it runs until 10th December, which marks Human Rights Day.
Under USAID/Igire – Wiyubake, a USAID funded Activity, YWCA joined the District authorities, citizens, and other partners to launch this campaign in the ceremony that took place in the GIKONDO sector of KICUKIRO District on November 25th, 2022.
In his remarks, the Deputy Executive Director of KICUKIRO District, RUKEBANUKA Adalbert emphasized on the importance of reporting all GBV Cases because the opposite has serious lifelong consequences for victims, their families, and the Rwandan Society at large.
"Though its incidences are not high in our District, GBV remains our concern. GBV is a threat to human security and development, we, therefore, encourage our people not to be silent about any case." Said Adalbert
The Executive Director of YWCA, Pudentienne UZAMUKUNDA said that the USAID/Igire-Wiyubake activity has planned to conduct various activities in KICUKIRO District during the 16 Days of Activism including GBV clinics and awareness raising against GBV at the community level and in schools.
She said "Our efforts in this period, as usual, will focus on a series of activities for fighting GBV in all sectors of the KICUKIRO District. We will mainly raise awareness of women and girls in the fight against GBV as they are the most affected. But more importantly, we will also reach out to men because we need to build a safe and peaceful society together".
During the 16 Days of activism against GBV, USAID/Igire-Wiyubake will disseminate different messages to the Local population in Community gatherings locally known as "Inteko z'abaturage" in order to raise awareness about Gender Based Violence and everybody in the family. We will organize GBV clinics in order to provide services to GBV survivors, especially teen mothers who have not got services at the right time. Services to be provided in GBV clinics include medical, psycho-social support, and legal aid services.