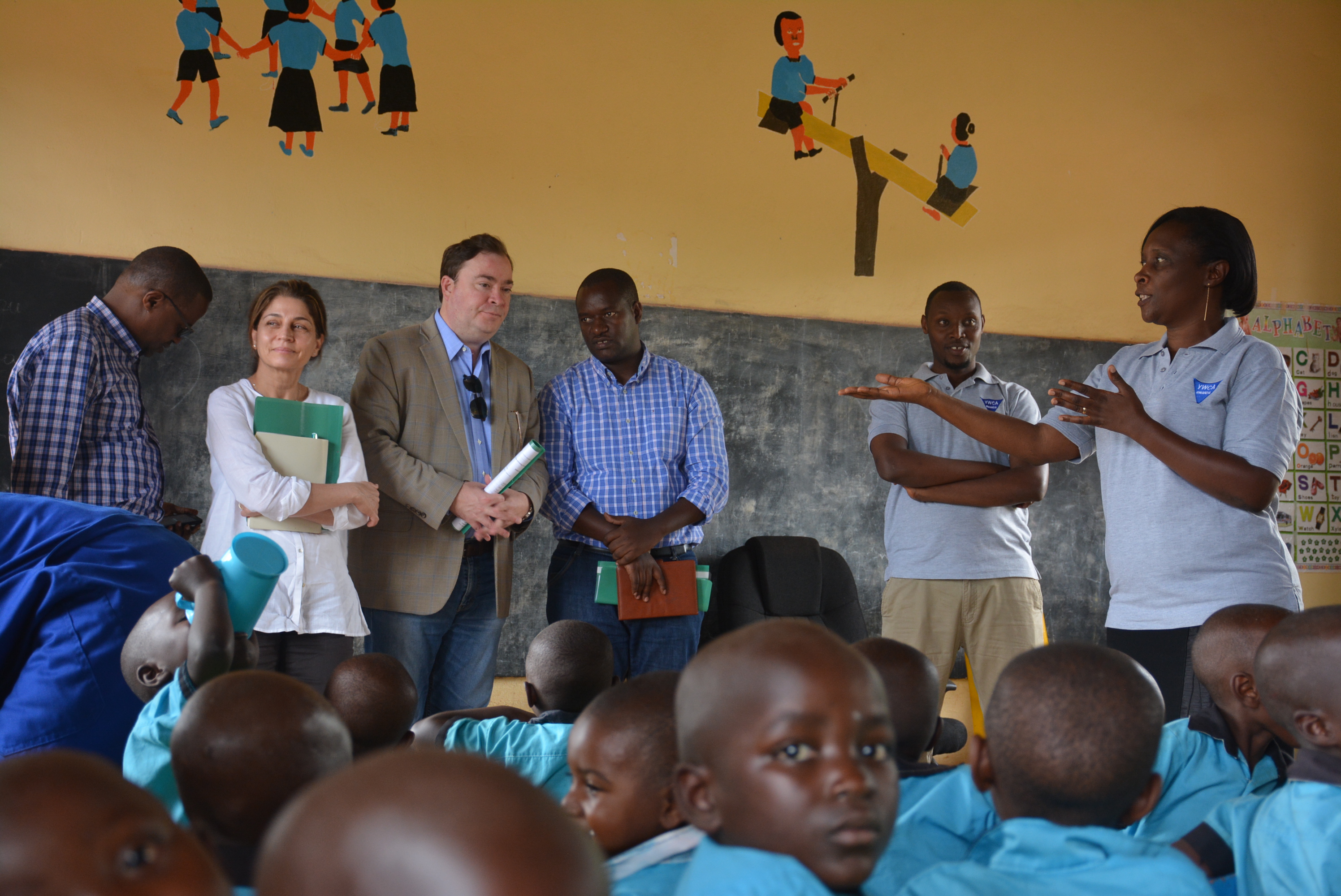 SENIOR DIRECTOR FROM GLOBAL COMMUNITIES WASHINGTON DC VISITS IGIHOZO ECD/USAID TWIYUBAKE PROGRAM KAYONZA
The Senior Director from GlobalCommunities Washington DC Miss. Marjan Ehsassi conducted a courtesy visit to IGIHOZO Community Early Childhood Development Center (ECD) one of the USAID Twiyubake program intervention in Kayonza District. She was accompanied by the Chief of Party GlobalCommunitiesRwanda Mr. John Ames and the Executive Director of YWCARwanda Miss. UZAMUKUNDA Pudentienne.
Both the parents and the local leaders appreciated her visit and shared the success the program has contributed to the most vulnerable people as well as to the entire community at large including but not limited to : Improved child and infant growth and nutrition, Access to quality integrated childhood Development services, the parent support groups strengthened and contributed to the making of locally made toys, children feeding, antenatal, maternal and newborn care, birth registration as well as strengthening the children's psycho-social, emotional and cognitive development.


The IGIHOZO Community ECD visited ; is one among the 108 ECDs supported by USAID Twiyubake Program in Kayonza and it hosts a total of 60 children (29 girls and 31 boys) who receive all the five pillars of Early Childhood Development (School readiness& Early stimulation, Water Hygiene & Sanitation, Nutrition &Health, Child protection & Disability inclusion as well as Positive parenting) with support from 1 community volunteer, 5 caregivers and 10 facilitators.